The Zen Association Germany - Incorporated Society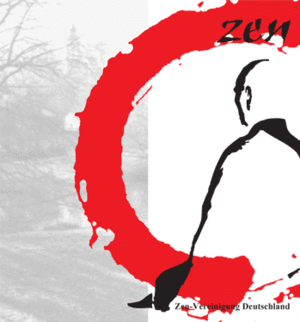 The Zen Association Germany (Incorporated Society) was founded in 1983 to allow members and other persons interested in Zen to practise and immerse themselves in the path of Zen. This practice of Zen is in accordance with the tradition of Dôgen-Zenjis teachings of Sôtô-Zen, which were taken to Europe by Master Deshimaru and are now transmitted by the confirmed Zen master L. Tenryû Tenbreul and his close disciples.
The function of the Zen Association is to support and coordinate the work of the individual Zen dôjôs and Zen groups, to organize sesshins and lectures, and to provide information an all activities of the Zen community. In its publications "Zen-Informationen" and "Ishin-Denshin"-booklets e.g., current and traditional Zen texts are published as well as the annual programme, addresses and reports about sesshins, lectures and travels.
In addition the Zen Association operates the Zen center Schönböken.
The Zen dôjôs und Zen groups of the Association offer the opportunity to practice Zen under guidance together with other people on a daily basis.